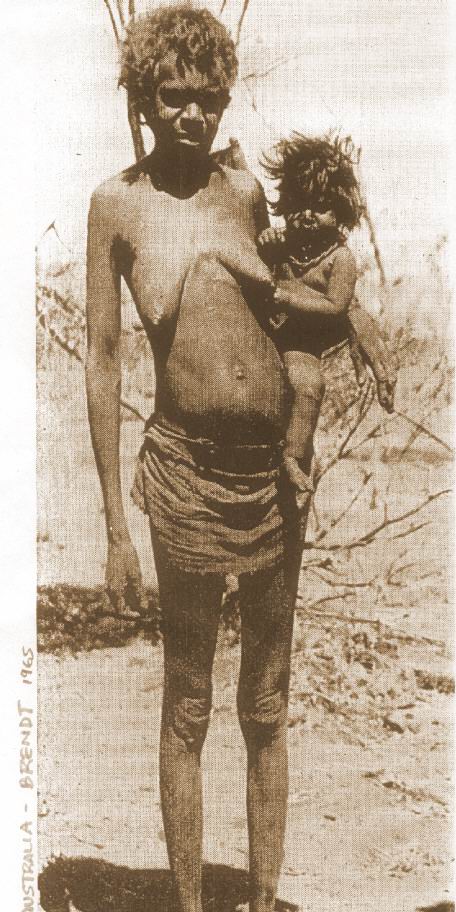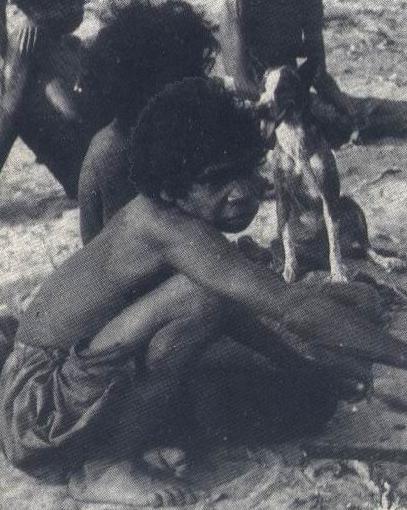 This aborigine female also shows the unique features described. The facial morphologies can be very intimidating, rather than appealing, to outsiders.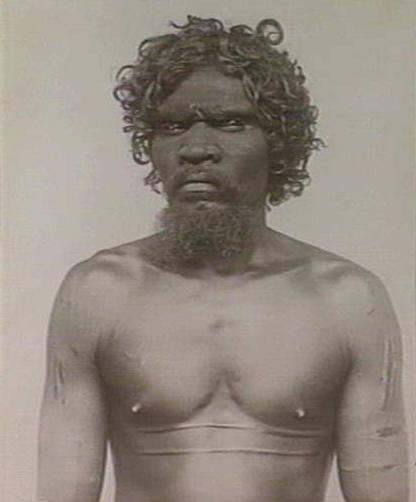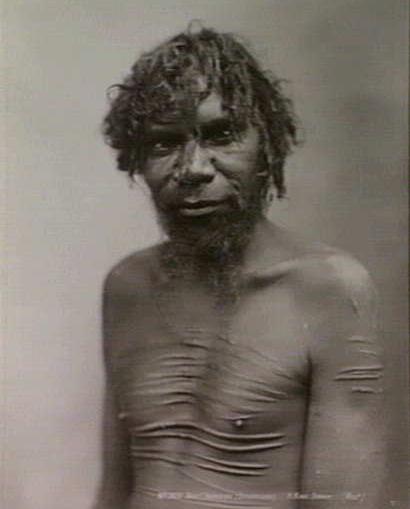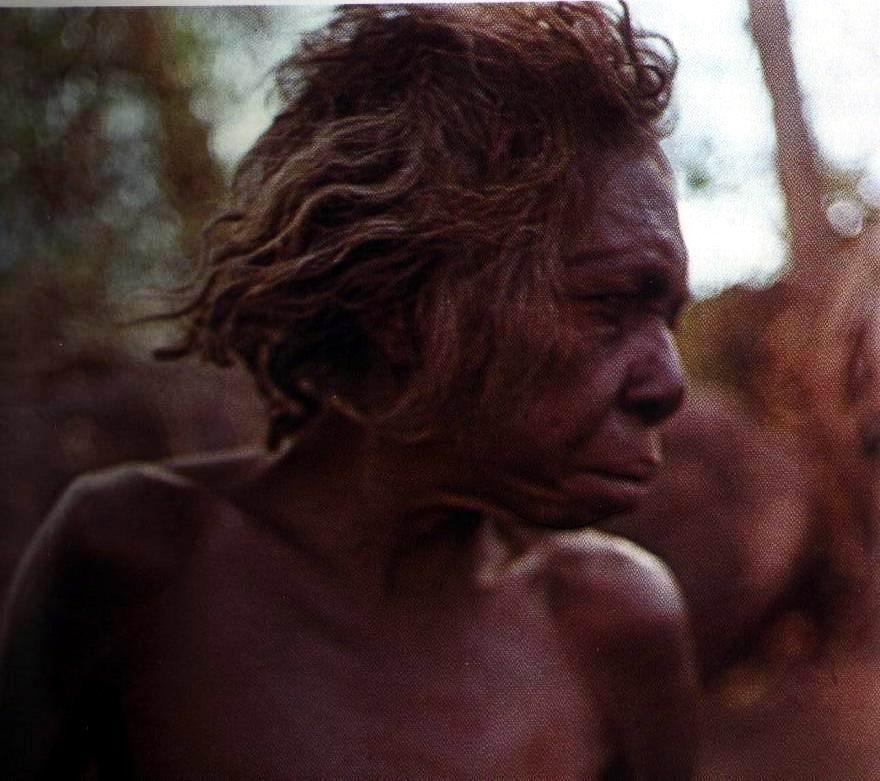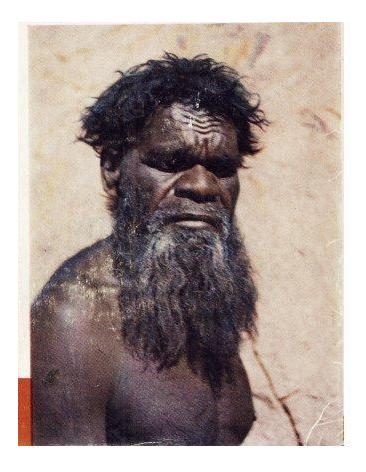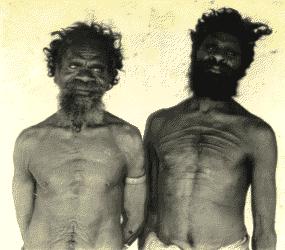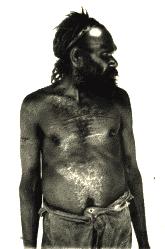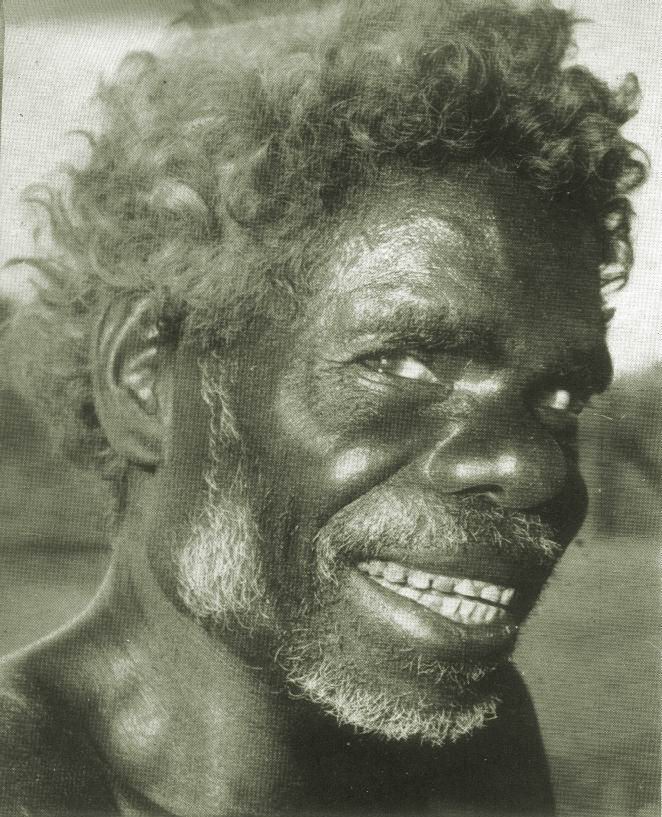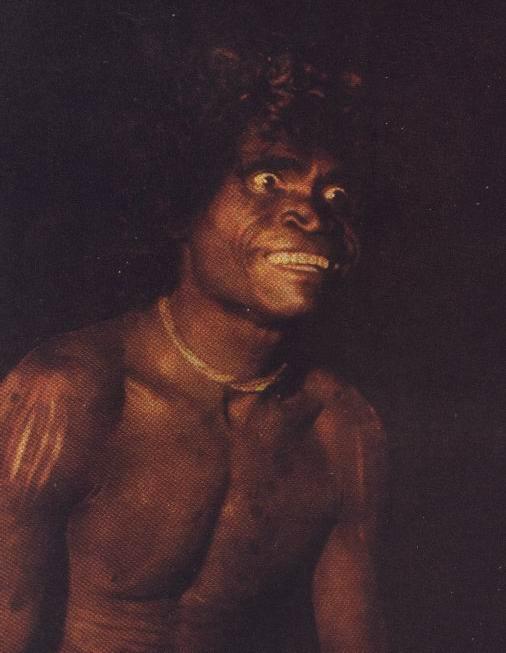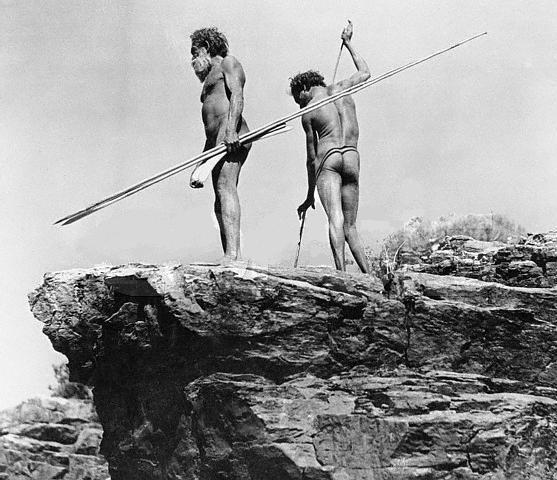 As hunters, these people are so skilled that observers have been known to wonder if they have a 6th sense!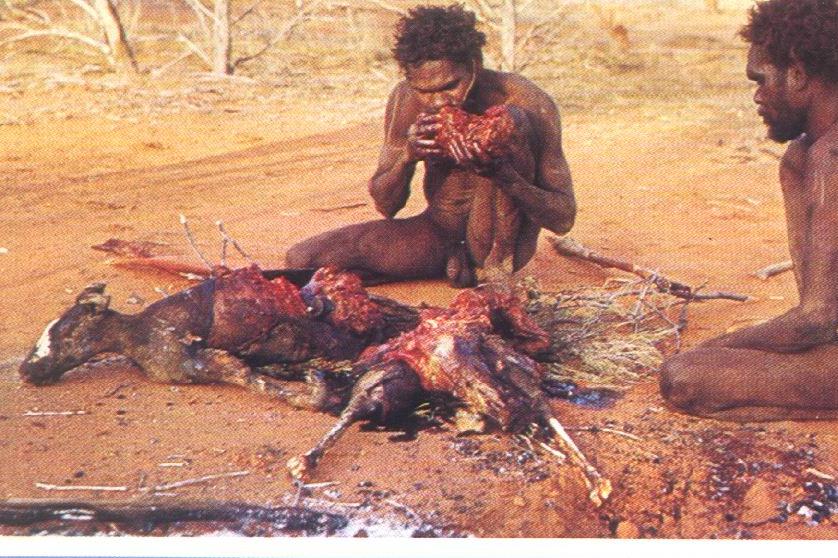 Cooking can be simplified to singeing off the fur!